Eco Skip Waste & Recycling is committed to providing a more environmentally friendly approach to waste recycling. Our broad range of our services are designed to minimise the total environmental impact of the whole process of waste collection and recycling.

Key to our approach is the reduction of vehicle emissions and other associated environmental impacts, by using 'skip bags' as much as possible.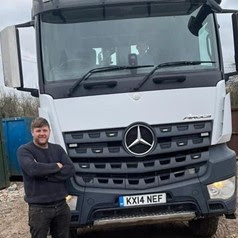 Luke Field – Director of Eco Skips

Skip bags are made of 100% recyclable plastic. With a huge range of uses, they are exceptionally durable and can be flat packed when not in use.

We have them in five different sizes(yd3 = cubic yard):
1.0 yd, 31.7 yd, 33.0 yd, 34.5 yd, 36.0yd

Ease of Delivery
With a safety weight limit of 1.5 tonnes, flat-packed they can be delivered in multiples via a courier or postal service. Compare this to the traditional metal skip where, at most, only three can be delivered at a time using a HGV vehicle.

Ease of Collection
We can collect multiple skip bags on a single vehicle, unlike the traditional metal skip where only one full skip can be collected legally / safely. This reduces the environmental impact by up to two thirds.

Greater waste segregation encouraged
Our skip bags are designed and priced in a way that encourages the customer to segregate certain waste types before removal. This saves in costly separation processes where heavy machinery is otherwise needed.

A comprehensive waste management service
A traditional skip hire service is nevertheless also part of our value-for-money offering. Among our more specialized services, we recycle plastic, such as UPVC from glazing companies. We always endeavour to minimise the amount of waste sent to land fill by recycling as much as possible.

On your doorstep
We are a local waste recycling facility, offering a new, innovative and environmentally friendly way of collecting waste for recycling. We look forward to working with you as your waste partner.

 
Contact us:
01273 473748
07592 156874
info@ecoskipwar.co.uk
www.ecoskipwar.co.uk