I'm Gibson Blanc. With perfect timing I relocated from west London just before the pandemic kicked in. I'm now very much settled in beautiful Sussex. I'm looking forward to the networking events and getting to know everyone, I'm told it's a friendly and encouraging group of professionals
I am very fortunate to pursue a career that I thoroughly enjoy. Over the last 28 years I've tackled many interesting assignments. With years of training and experience, I cover many specialist areas of photography:
Interiors
Architecture
Drone and Aerial
Portraiture
Stock Images
Prints

 
Gibson Blanc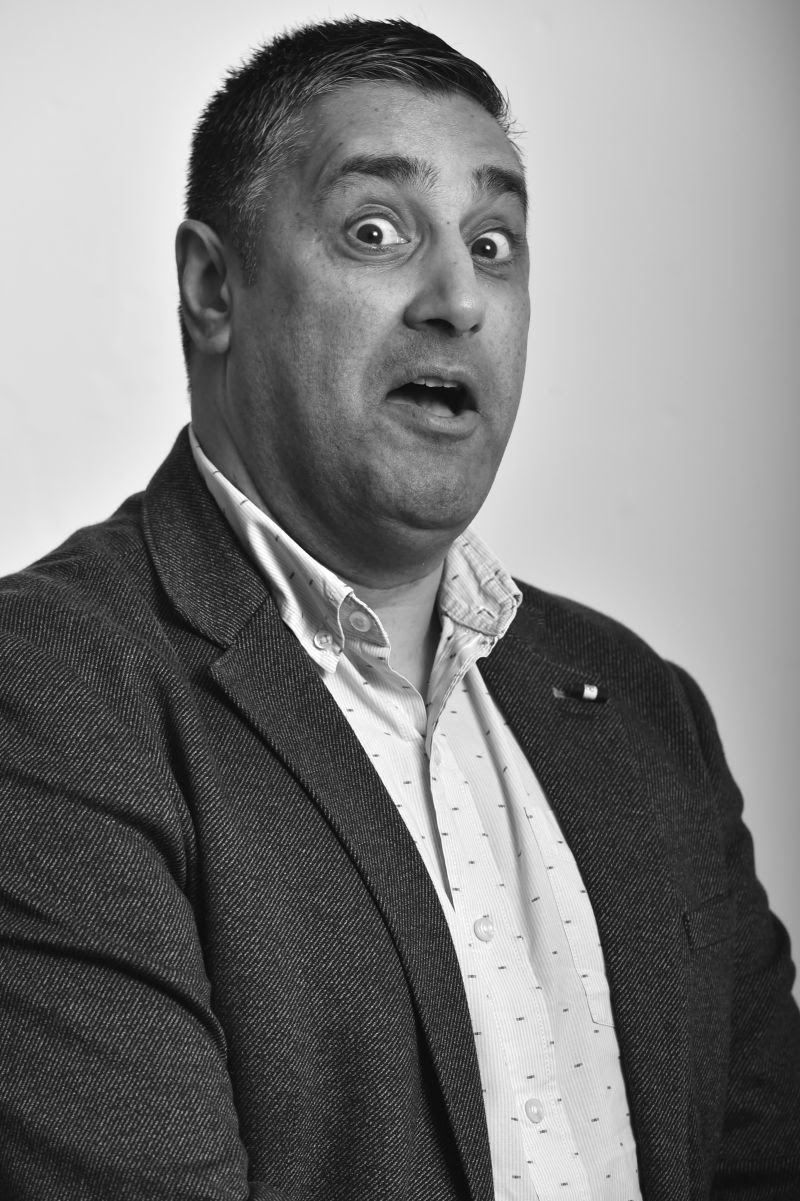 When it comes to portraiture I bring something special to corporate headshots. Here is an example of how I work. It's not the official shot…but a cheeky little out-take from a recent shoot with the irrepressible Sarge Hussain from TotalSenseMedia

Sarge had this to say:"I'm a sort of nervous person, but myself and the others at More Radio all said he made everyone so relaxed, he builds a rapport very quickly, he sets you at ease and he gets the shot that he needs, he doesn't give up until he's got it…but he does it all so quickly, he's got a great skill-set…this out-take was part of that process. I was very pleased with the way it came out."
You'll also find that for family photos I can set my sitters at ease, the personalities of your loved ones will shine through. I've covered many huge weddings and glamorous events.

I'm equally adept at high concept, high quality product imagery.

Currently I'm using the studio facilities of Paul Noble Photography here in Burgess Hill. As many of you will know, Paul recently retired. Eventually I'll be moving to my own studio in Albourne.
I operate throughout Sussex, anywhere in the UK and have carried out many foreign assignments. Give me a call for a discussion of what you want to achieve.
gibsonblancphotography.com
Contact me:
07860 901 669
gibson@gibsonblancdesign.com