The warehouse and offices of Capital Hair & Beauty on Consort Way.
On behalf of Burgess Hill Business Parks Association, we express our gratitude to the response teams working on Monday and through the night to manage this fire and bring it under control. As bad as it was, this incident could have been very much worse with so many industrial units nearby.

It is thankful that no injuries have been reported and that the fire did not spread further.
This incident is a reminder to all of the need for vigilance and preparedness. The incident will have raised awareness of the danger that fire brings to life, property and to day to day business operations.

We'll be looking at the value of contingency planning in our BHBPA Growth Hub Network events through the coming year.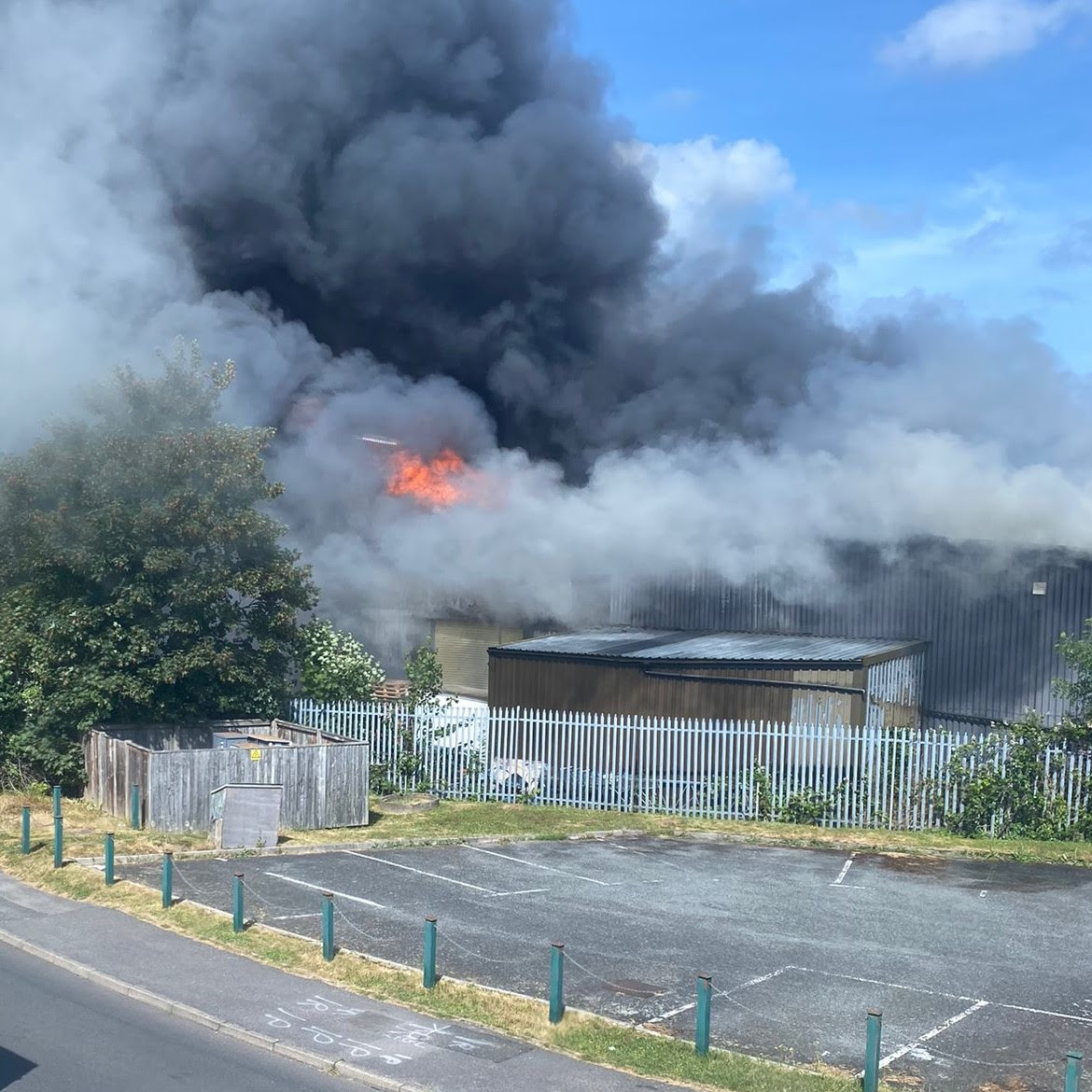 Many neighbouring businesses were required to evacuate their premises. On the other side of the road to the affected building, Newmanthomson had this say:

"Newmanthomson was deeply shocked to witness the devastating fire that engulfed Capital Hair and Beauty yesterday. We are immensely grateful that no injuries were reported during this incident. The fire brigade displayed exceptional skill and bravery in successfully managing a highly uncontrollable fire. The intensity of the situation was amplified by numerous explosions, prompting us to prioritize the safety of our employees and evacuate the premises after a particularly powerful blast rattled our windows.
Fortunately, the following day brought a sense of normalcy as our business operations resumed unaffected. We acknowledge our fortunate positioning, as the wind direction spared our establishment from any significant damage. The recent incident has served as a stark reminder of the paramount importance of fire safety. It was a mere few days ago that we were discussing the potential utilization of one of our car parks as a gathering point for our neighbors at Consort Frozen Food. This event has further emphasized the urgency and necessity of implementing comprehensive fire safety measures."

Commendable efforts from West Sussex Fire & Rescue Service
On behalf of members and non-members alike, BHBPA reiterates its thanks to West Sussex Fire & Rescue Service for their exemplary efforts on Monday, then through the night and for several days after. On Tuesday morning an email was sent to Peter Rickard, the Assistant Chief Fire Officer, commending his team.
West Sussex Fire & Rescue Service
www.westsussex.gov.uk/fire