A report from our latest Growth Hub Network event earlier this week
The Oak Barn Restuarant doesn't ordinarily open for breakfast. We'd like to thank Mark Collins and his super efficient front-of-house staff for putting on a great breakfast buffet.

It all started with some informal networking as we welcomed the 40 delegates.
We also welcomed a few guests, currently non-members at the moment, but we expect them to be joining our ranks soon. You're allowed to attend one before we ask you to join.
 

It was great to see Phil Todd from BSE 3D. Phil is the Chair of Mid Sussex Science Week which has just concluded. It was an opportunity to say thanks to the major sponsors who were all present at this week's event: Gatwick Airport, Panattoni UK, Carpenter Box and MSDC. Together with their financial assistance and that of Edwards Vacuum, Time24, HPC and PRB Accountants, we reached over 600 ten year olds in 10 primary schools across Burgess Hill & Haywards Heath, encouraging the pursuit of STEM subjects.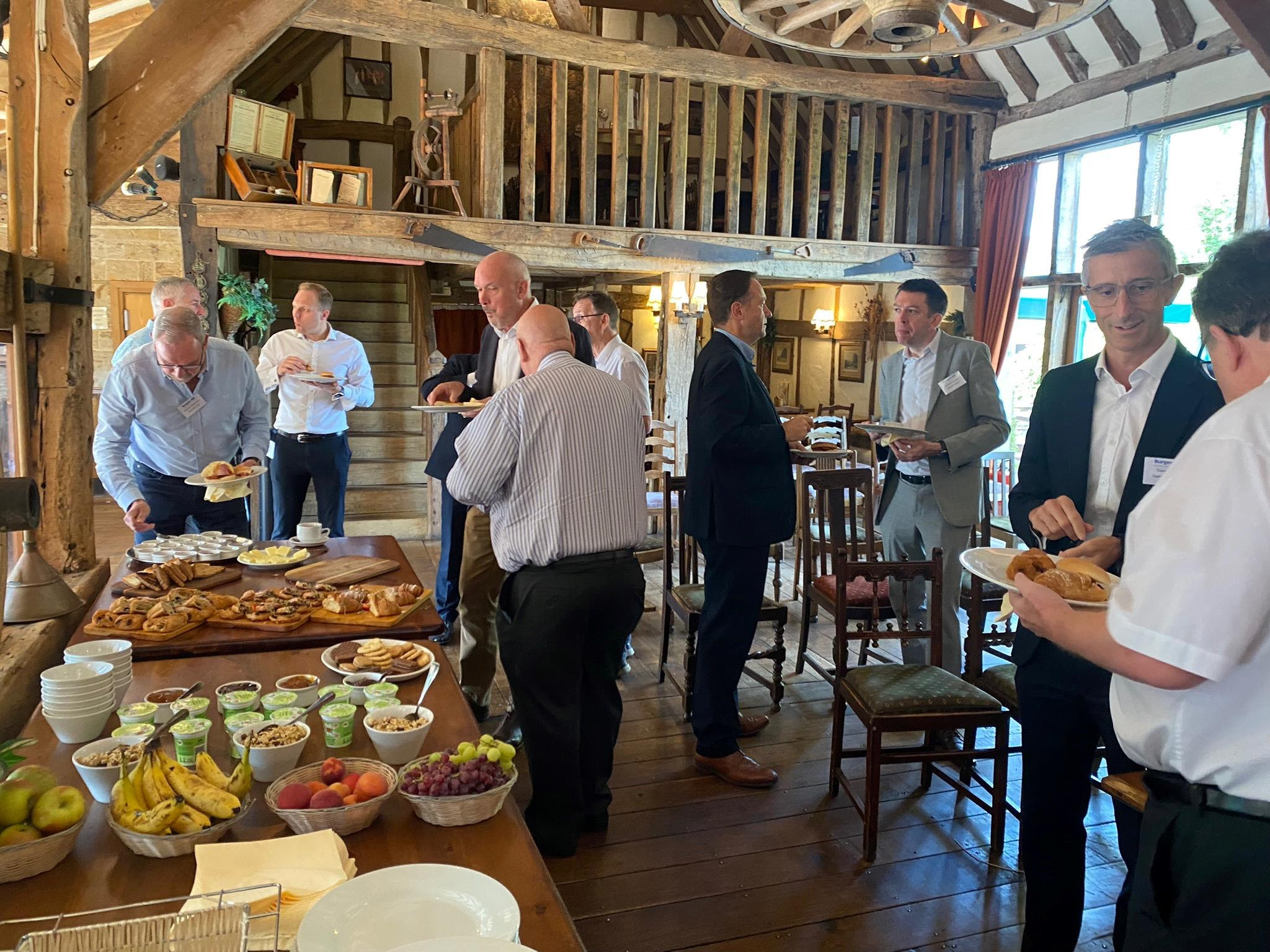 For the Burgess Hill event, this is an opportunity to reiterate our thanks to the BHBPA members who volunteered as STEM ambassadors going into the primary schools in Burgess Hill: HPC, Leap Environmental, Cybility Consulting, Ridgeview Wine Estate and Edwards Vacuum.

Want to get involved next year?
Contact richard.cox@bhbpa.co.uk
(Treasurer of Mid Sussex Science Week and part of the MSSW organising committee).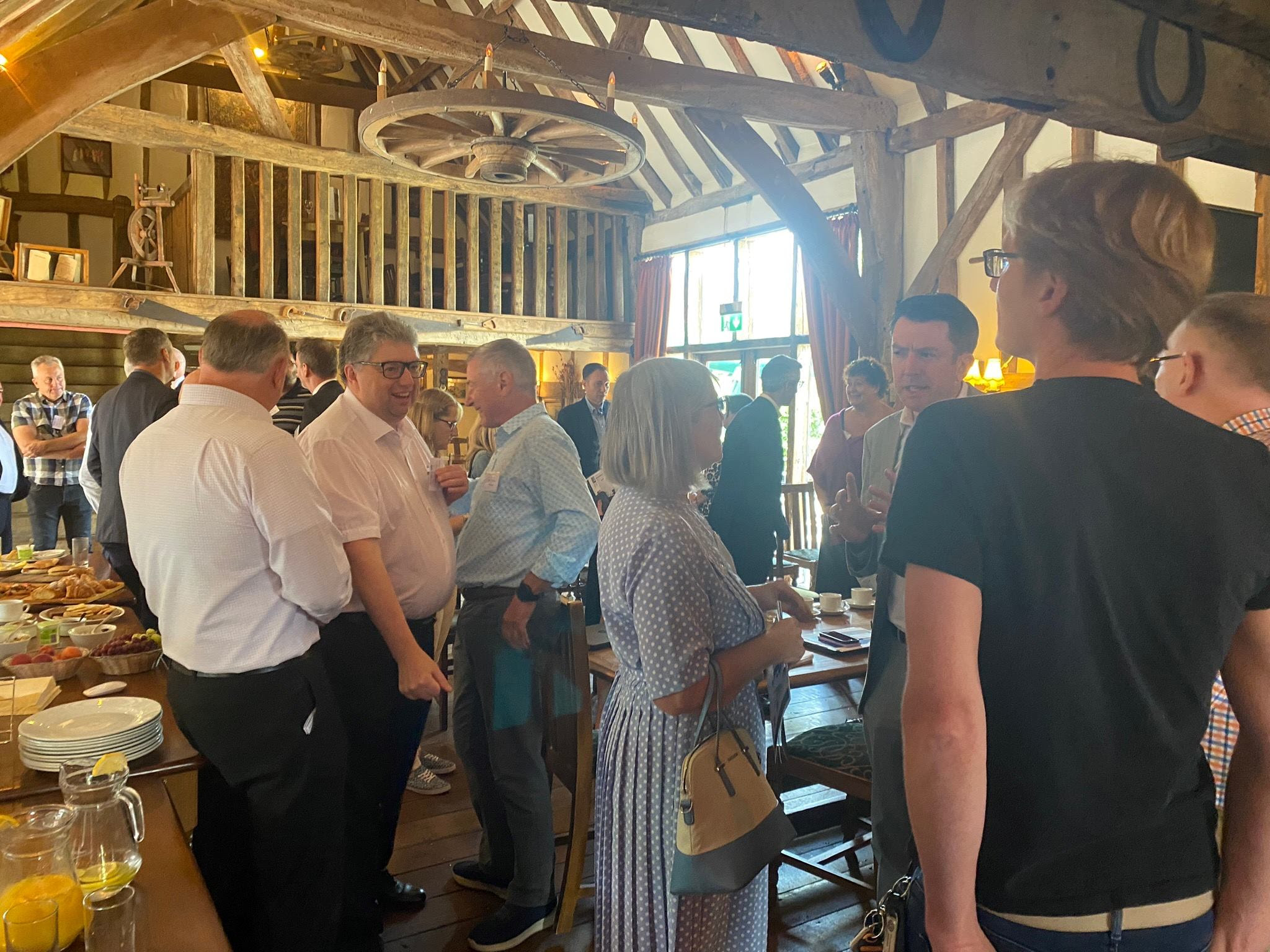 We kicked off with an interesting presentation from Richard Lennard, who outlined growth plans for London Gatwick airport. We have further details in a separate piece below.
Richard also explained more about the procurement process for London Gatwick, and that 10% of all procurement for the £160 million growth plans will be sourced from RH postcodes.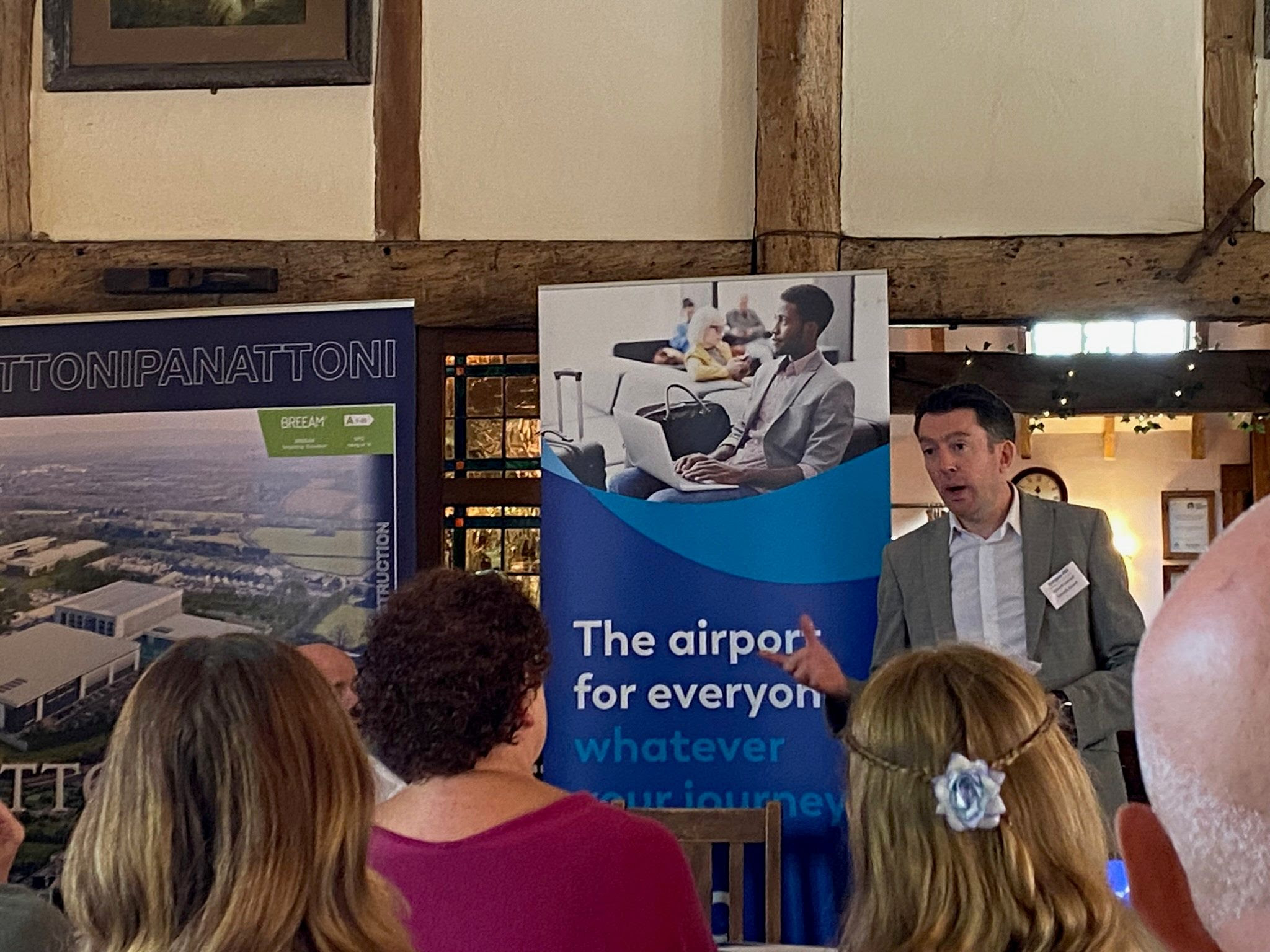 Next up we had David McGougan from Panattoni UK who explained what is being built on the new 22 acre site on the outskirts of town. A wide range of sizes of units are on offer.

Smaller units on the site, that may well attract some of our SME sized members, are being offered as freehold opportunities.


After a lively Q&A session with David & Richard we handed over to Joseph Foster, a trustee of The Burgess Hill Pantry.

Burgess Hill Pantry provides residents in the RH15, RH16 and BN6 postcodes with a long-term solution to food poverty,  offering them an experience as close to empowered supermarket shopping as possible. Each week, for £4, they choose 10 or more fresh, frozen or pantry items (with an average basket value of between £15 and £20), saving money, preventing food waste and providing affordable healthy foods.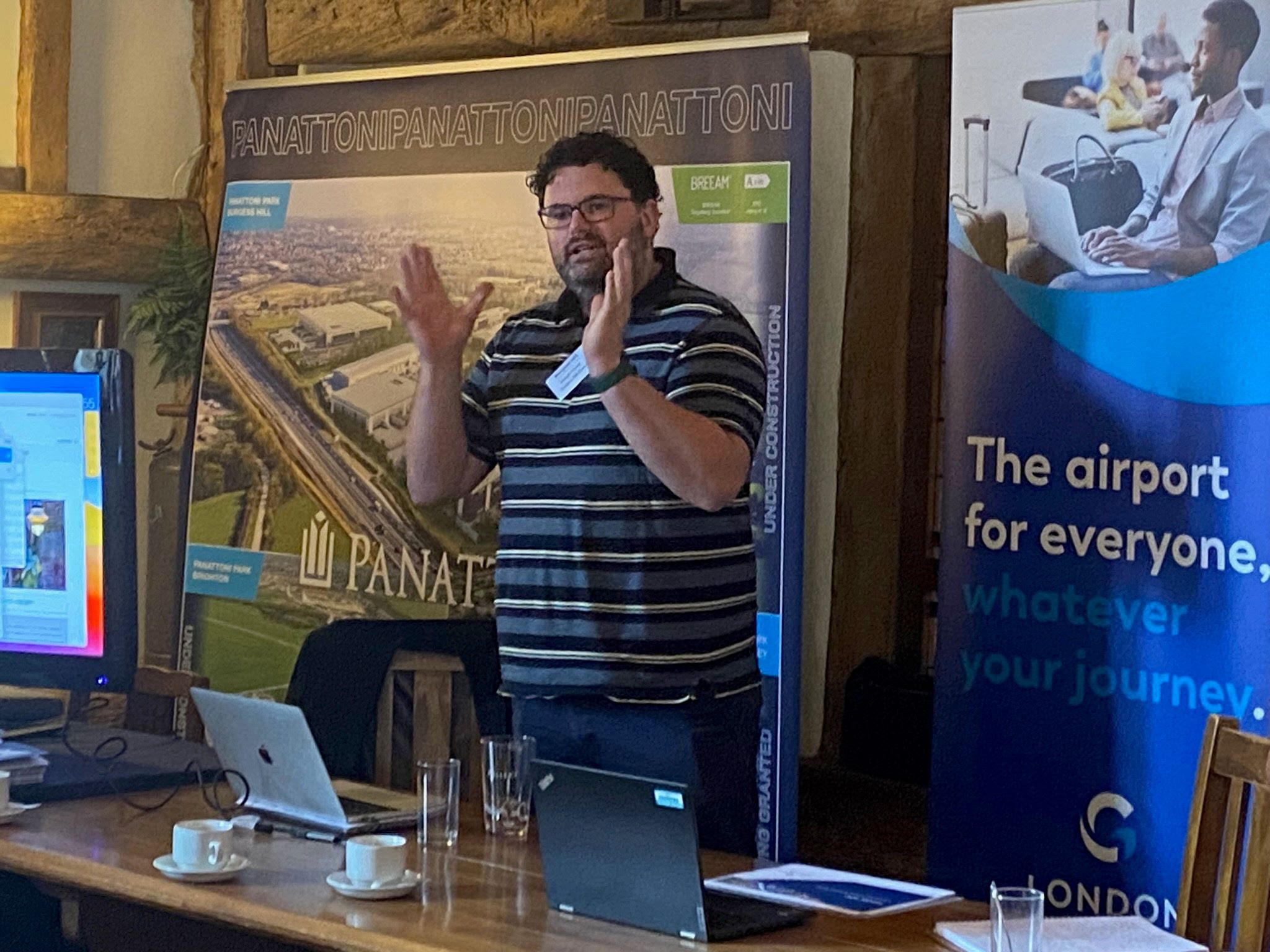 Demand has escalated over the two years we have been open and now have over 180 members shopping for over 500 adults and children and a waiting list of 60.

Our stock comes from a number of sources,  donations from individuals, charities (such as Fareshare  His Church, local food banks) and retailers such as Consort, Lidl, Waitrose, Marks and Spencer and Tescos who donate stock that otherwise would be destined for landfill. Local businesses also support in the form of monthly shops and donations of money. We also  purchase items to ensure that our members have a good range of items to choose from and currently this is costing £1.250 per month.

We need more help and we are looking for businesses to help us secure our future.  We will soon be required to find new premises and would like to reduce our waiting list and broaden our offering. In order to do this we need to increase our annual income substantially. If you can help in any way, we would love to hear from you. hello@bhlocalpantry.org


 
A series of curated events designed to appeal to MDs and business owners.

The next of these will be in November, where we hope to arrange another informative presentation together with a site tour of a major manufacturing facility in Burgess Hill.
Details to follow..